Minerva Alumni Programme
Since 1973 more than 1500 PhD students and postdocs have been awarded a Minerva Fellowship. From 2019 onwards, the Minerva Stiftung intends to establish an Alumni Programme for the most visible Fellowship for the German-Israeli exchange.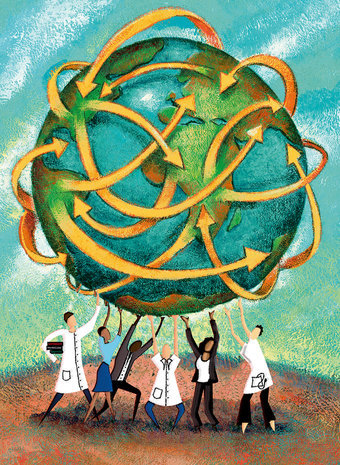 As announced in the second half of 2018, the Minerva Stiftung plans to establish an Alumni network and an Alumni Programme in order to maintain stronger connections with their former Fellows in Germany and Israel. Dr. Lou Bohlen, currently Head of Office of the Minerva Stiftung stated, that an Alumni Programme would be an "important feature which would not only benefit the Foundation but also all active Fellows in Germany and Israel. Such a programme would add value to everyone."
It is very likely that both the network and the programme will be created in several steps. In the spring of 2019, a form will be introduced to simplify and soften the transition between an active Fellowship Holder and a Minerva Alumni member. From 2019 onwards, a concept will be created, aiming to suit best the implementation of Minerva Alumnae Programme not only for the Minerva Stiftung, but also for the Max Planck Society as its sole shareholder. Compatibility with the already existing alumnae network of the Max Planck Society and the Max Planck Alumni Association will be targeted. As a third step, the former Minerva Fellowship Holders are successively to be integrated into the Alumni Programme. At this stage, also special Alumni events are to be scheduled.
All interested former Minerva Fellows are already encouraged to get in touch and provide the Minerva Stiftung with their newest contact details. More details are to be expected in the first half of 2019.